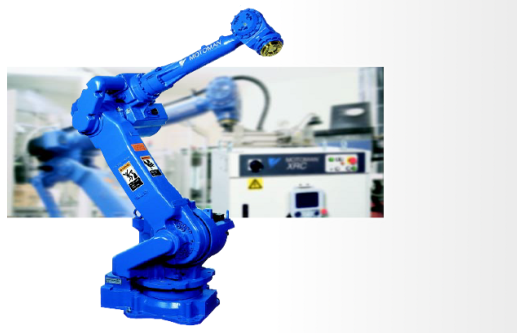 Robotic Router
Robotic Router Cell
With an impressive 6 axes of motion, this fully programmable, multi-material routing robot is ideal for many automated routing processes. These advanced robotic routing cells offer the flexibility of a high-speed spindle with the precision of robotic tool placement. Some industries that are currently employing robotic routing technology include automotive, aerospace, boat-manufacturing and prototyping.
Additional Information
What can waterjets cut?
Wood, Stone, Composites, Sheet Metal, Foam, Food, Glass and much, much more...
How do we keep our prices down?
This has been achieved by pioneering an innovative business model specifically aimed at helping our customers. Simply put, we cut out all of the middlemen and high cost centers that do not directly contribute to the building of a great waterjet system.
Why the extra foot of travel?
Often, when adding a second cutting head, the distance the first cutting head can move is reduced to make space for the additional head. We added the extra foot of travel to "park" the second head when not in use. This allows you to have full range of the first cutting head when the second is not in use.
Why the independent carriages?
The benefit of having separate cutting heads on completely independent Z-Carriages is the freedom the operator gets to place the heads as close or as far apart as desired within seconds. Each Z-Carriage has its own motor driven height adjustment, and can be configured to have an independent height sensor.
How thick can waterjet cut?
Waterjet can cut 10" thick stainless steel without too much difficulty, but can cut even thicker material (18" thick Titanium) if the application demands it.
Start Cutting!
Get Solutions. Start tailoring your waterjet today!